Nintendo has officially revealed the long awaited  code named Nintendo NX console. With a launch trailer posting on October 20th 2016, its official name has been revealed as Nintendo Switch. The release date is set for March 2017, which falls in line with most of the rumors and leaks.
The launch trailer confirms rumors of the console being a handheld device that can be linked up to a large screen TV, that can also be detached. Once its detached it can operate as its own separate device, with its own separate controller.
Other rumors that were confirmed were the use of cartridges based games, similar to the Nintendo 3DS. Which would make sense for faster load times, especially on mobile. Nintendo has also announced more controller schemes such as the Pro Controller which is similar to the Wii U Pro Controller.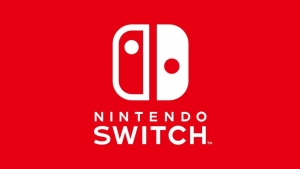 The trailer shows games such as Skyrim, The Legend of Zelda: Breath of the Wild, Mario Kart, NBA 2K17, Splatoon and some sort of a new 3D Mario Game.  What we do not know at this time is the amount of 3rd party support for the Nintendo Switch. 
You can expect more news to come out of this announcement in the following weeks on the Nintendo Switch. Stay up to date with us.