It was 20 years ago today that iconic TV show Buffy the Vampire Slayer premiered. To celebrate, Pop TV is airing the show's two-part premiere this morning, for a little before-work stroll down memory lane. There is also a contest and new merch that launch today. There is absolutely no better day than today to celebrate the incredible series!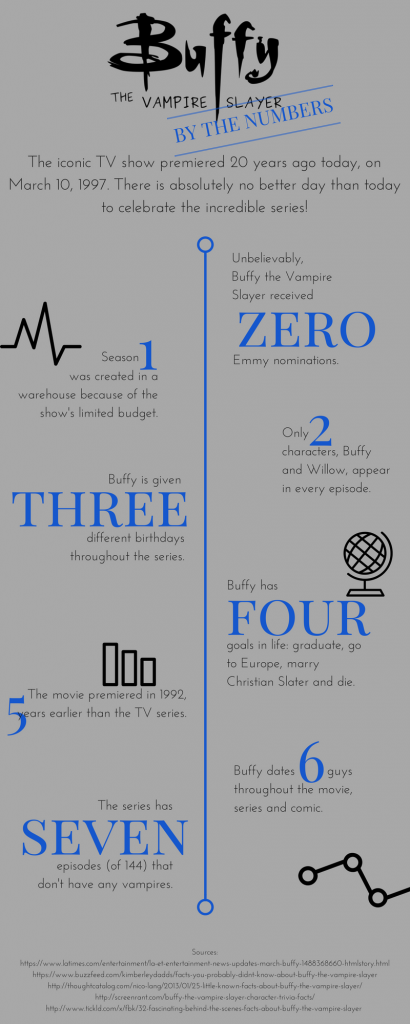 Share this Image On Your Site
Unbelievably, Buffy the Vampire Slayer received exactly 0 Emmy nominations.
Season 1 was created in a warehouse because of the unproven show's limited budget.
There are only 2 characters, Buffy and Willow, who have an appearance in every single episode.
Buffy's is given 3 different birthdays throughout the series: May 6, October 24 and January 19.
Buffy has 4 goals in life: "All I want to do is graduate from high school, go to Europe, marry Christian Slater, and die."
Buffy the Vampire Slayer was first a movie released in 1992, 5 years previous to the hit TV series.
Throughout the movie, series and comic, Buffy dates 6 different guys, including mortal men, a slayer and a vampire.
There are 7 episodes in Buffy the Vampire Slayer that don't have vampires at all.