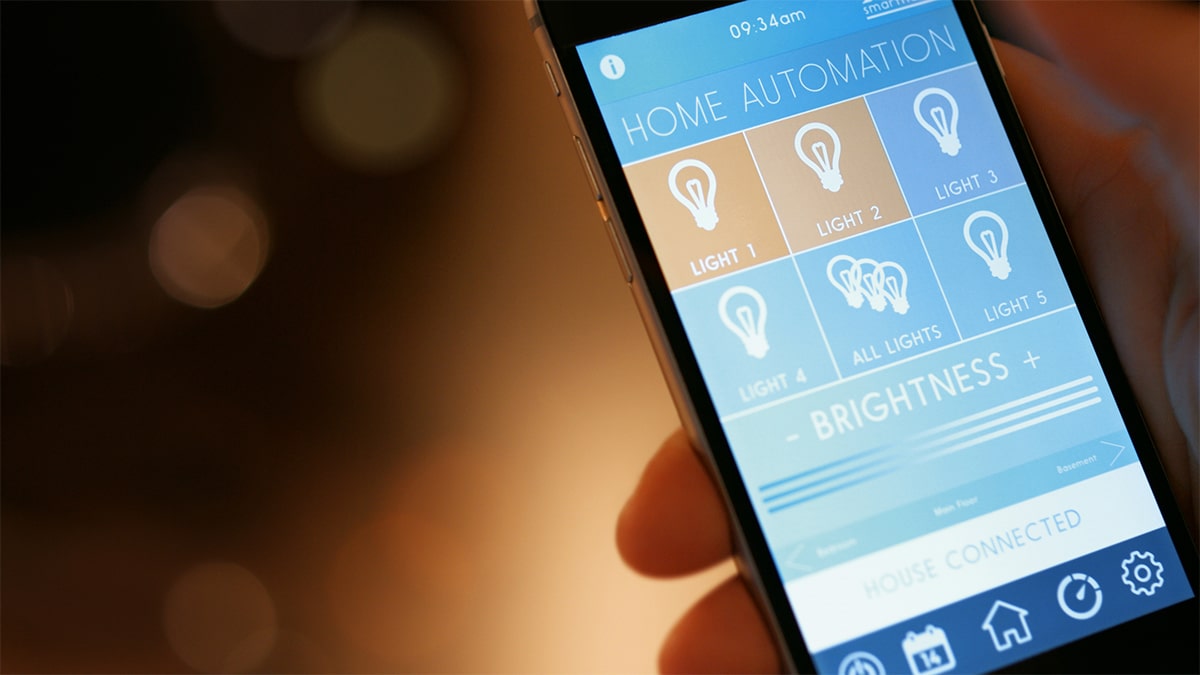 Smart home systems range from plug-and-play items to devices that require new wiring, and there are so many options out there it can get overwhelming. But if you're looking for easy setup, there are choices for you. 
The first thing to do is choose a virtual assistant—do you want Alexa, Google Home, Apple Home, or another one? Each of these systems has an array of different devices that are designed to be compatible, so start here to make sure your setup process is streamlined. Here are our recommendations for some easy-to-install smart home devices. 
Thermostat
Now that you've chosen your preferred central controller, you can automate your smart home for energy efficiency. Start with a smart thermostat. Adding one of these will require you to hook up to the wiring in your home. The Nest thermostat works with your home's existing wiring and there are easy-to-follow instructions online. 
The Ecobee 4 thermostat is another great option for features and ease of installation. It's compatible with Alexa, Google Home, and Siri—but comes with Alexa built in.
Automated LED lights
At the beginner end of smart lighting, you can switch out regular bulbs for smart LED bulbs and use an app to control them wirelessly. It's as simple as swapping light bulbs and downloading an app. Philips Hue bulbs, which have been on the market since early on, are considered the best option for most users. 
If you want to take smart lighting further, look into upgrading your light switches themselves, which most people can do in just a few minutes. One advantage to this is you don't have to invest in smart light bulbs to get the remote control—your regular bulbs work just as well. Smart light switches give you more options for control over your lighting. Some users, however, will find this system a bit daunting, so only jump into it if you're pretty handy or can follow instructions quite well.
Remote home security
How often do you leave the house not remembering whether you activated the alarm? If you install a smart home security system, you're able to manage the garage doors, switch off the lights, and activate the alarm system with the simple click of a button. You'll enjoy complete peace of mind the moment you venture out. What's more, these systems don't require wiring with your home's electricity, which makes them easy to set up and an option for people renting. 
One of the best is SimpliSafe, which comes with a base unit with a speaker, a battery-powered keypad that can be placed anywhere, door/window sensors, and motion sensors (this is the basic package; more advanced ones include additional types of sensors). You can control the system through the keypad, Alexa, or the company's app. A less expensive option is the Ring Alarm, which can be good if you want to integrate a smart doorbell or outdoor security camera into the system.
Smart plugs
Another option that's just as easy as swapping out your light bulbs, smart plugs allow you to control various appliances and devices throughout your home from a smartphone. All it takes is plugging it into an existing outline and connecting to your home's wireless network. 
With a smart plug, you can turn lights on and off from afar, monitor the energy your home's devices are using, turn appliances on and off, and automate daily tasks like turning the coffee pot on in the morning. The Belkin WeMo and iHome SmartPlug options are both well-known and useful options. 
Sure, smart homes can involve lots of wiring and connecting devices, not to mention expensive up-front investments in new devices, but you can get started in this territory without much labor or money. These simple options will let you experience with smart home systems to find out just what they can do for you and how far you want to go.