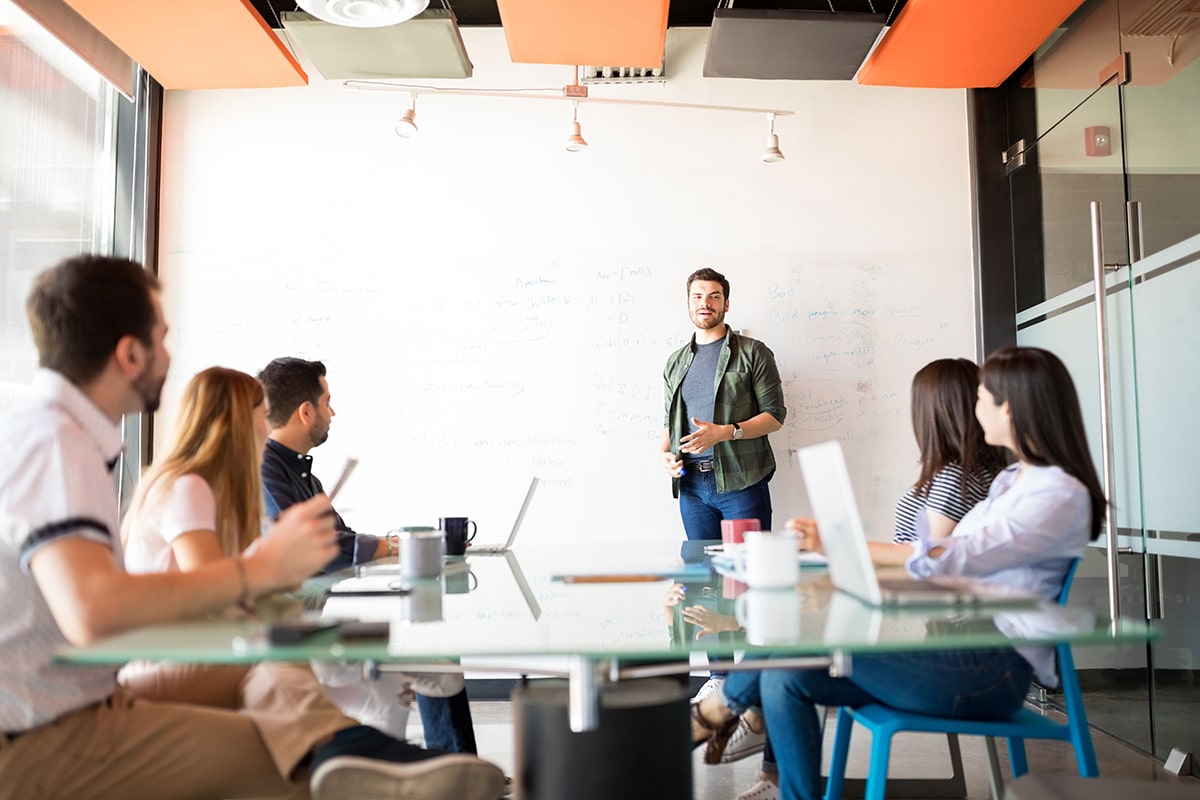 Tech startups will continue to dominate our fast-changing world. In an era where solutions to the most common concerns should be flexible and fluid, prodigy companies field exceptional ideas the concept of which hinges on AI, automation, and data collection.
It can be extremely challenging for startups to make their own mark considering that the industry is already full of automated solutions. Thus, they have to come up with features that will evolve with the developing technology.
Here's a list of this year's 10 startups that are changing the world:
The company is the ultimate algorithmic hiring solution. It recognizes that simply matching the titles and keywords will not do the work. It also acknowledges that something needs to be done about your usual search technology. Thus, it brings jobs to the community using groundbreaking ways.
This startup caters both employers and employees by eliminating poor hiring. This means less cost for the companies and employees land jobs that are fit for their skill and experience.
This 2018, tilr is looking at expansion and forging new partnerships to give health insurance to individuals who work on a gig to gig basis.
It's quite tricky to balance keeping your privacy and staying connected with everyone. Chances are you'll be forced to provide your mobile number or Facebook account just so you can reach the people you meet. Burner lets you be in control even in this smartphone era.
Real-time communication through voice, SMS, and MMS are possible without unnecessarily giving your contact information. This startup lets you get multiple numbers, use each one for some purpose, and burn the numbers if their purpose has ceased to exist. You can use these disposal numbers for Tinder or Craigslist acquaintances.
Burner is an app that is seamlessly integrated with Dropbox and Slack.
The world we know of today is anchored on connectivity through the use of modern technology, massive storage space, and the continuously increasing processing power. When all these elements are put together, they're able to come up with valuable data.
This generated information can be vital in how you manage your business's operations. It can also be the opportunity you've been waiting for. Uptake gathers the data and transforms them into actionable insights with proximate outcomes.
The ultimate goal is to give businesses their real value and setting new standards that will yield secure, productive, reliable, and safe operations.
Crowd-sourcing has taken so many things to a whole new level. The same is true when it comes to connectivity. Instabridge allows users to know where the Wi-Fi hotspots are and allow you to automatically connect to them when you're within range. This is not only limited to public Wi-Fi as its also applicable to other users' personal connection if they opt-in.
It works like a Wi-Fi manager. You can stay connected even if you're outside of your home and without any mobile data since you have access to hotspots through the app. The best part is it works offline.
Healthcare should always be on top of the priority list. No matter what the medical and rehab costs may be, the benefits you're getting from it cannot be discounted. But one thing very discouraging about this is the convenience.
You need to spend some time going to appointments and transporting to the clinic. But Kry eliminates these as your medical professional becomes a video call away. You can take advantage of their services on your demand.
There is such a thing as a customized discount. You can get a price off on your preferred brand with the use of this app.
People have been so used to looking for online deals and often end up buying the things they don't really like. Ctrlio makes sure this doesn't happen as it directly negotiates with the brands of your choice to get private discounts.
Freight services can sometimes become a nightmare given the delay and other similar circumstances. But this startup combines technology and logistical expertise to make sure that potential delays are solved before they even happen.
You can even manage shipments any time of the day plus it comes with full traceability.
There is nothing impossible with Improbable. They create large-scale simulations in the cloud so anything of unprecedented scale and complexity becomes a possibility. It is a British company that focuses on the creation of software for corporate use and video games.
The upsurge of data necessitated the need for a data warehouse that can keep up with the demands. Unfortunately, traditional data warehouses can't seem to cope with the demands plus their system is costly, complex, and inflexible.
This is where Snowflake comes in. It breaks free from the limitations of the current offerings, utilizes the public cloud's architecture and technology, and supports modern data and applications.
Working off-site is much easier with Slack. It is where teammates come together for collaboration. Sharing of information is done with ease and can be accessed when you need it no matter where you may be.
It doesn't matter what your needs may be – hiring of employees, finalizing budgets, planning events, and the like – Slack has you covered.
---
Author Bio: Patrick Bailey is a professional writer mainly in the fields of mental health, addiction, and living in recovery. He attempts to stay on top of the latest news in the addiction and the mental health world and enjoy writing about these topics to break the stigma associated with them.