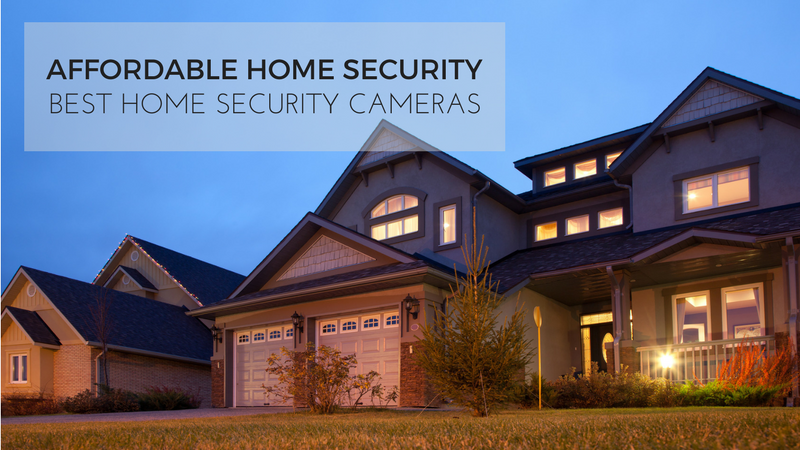 Adding a security camera to your home can be expensive and complicated, but it doesn't have to be. These cameras are durable, don't require a DVR system, can be accessed via a free Android or iOS app and most importantly, won't break the bank. Whether you're looking for something to watch the dogs while you're at work, or you're protecting your home from would-be intruders, these affordable security cameras will do the trick – for less than $75!
This post is the first in a four-part series on affordable home security. Stay tuned for more!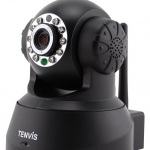 This TENVIS home security camera is a simple device that allows for in-app live feed viewing and sends email notifications when motion in your home is detected. One of the best features of this security camera is the ability to use it either connected to your router or wirelessly. The speaker quality is not as high as in some of the other cameras in this price range, but what it lacks in sound quality the TENVIS JPT3815W-HD makes up for in pan and tilt control. This camera moves 340° horizontally and 90° vertically! The ability to store your video locally on a TF card is also a plus for this little powerhouse of a home security camera.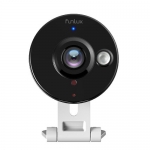 This indoor home security camera is an inexpensive way to watch your home and pets while away. The small size makes it unobtrusive and easy to tuck away on a bookshelf. The free app walks you through the Funlux setup and sends push notifications when the camera detects motion or sound. The Funlux Mini recognizes human features, which trigger specialized alerts. This way, your dog triggering the motion detector doesn't leave you panicked. Funlux also differentiates itself from competitors with a two year warranty and lifetime tech support.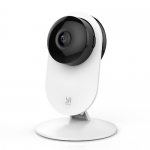 This all-purpose product is a value-packed wireless security camera. YI produces multiple home security camera options, all fairly priced, including the 1080p Dome Camera, Home Camera 2, and this one, the YI 1080p Home Camera. At just $59.99 each, you can easily create an entire security system. The camera holds a SD card to record video, while also streaming to your phone with the YI Home App. Unlike earlier versions, there is also the ability to view your camera's video from your computer. While the 1080p Home Camera is not designed for outdoor use, multiple reviewers have reported that the camera does stand up to fluctuating temperatures and can stay outside if shielded from the elements.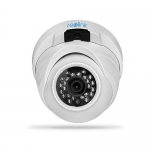 This outdoor camera is powered via PoE, which allows both electricity and internet signals to run through one cable for simplified installation and upkeep. The resolution of this wireless security camera from Reolink is exceptional, with 4 megapixel HD and options to record in 1080p or 720p. This is one of the best outdoor home security cameras for the price, and can be used on its own or as part of a Reolink security system. The camera sends alerts via email or push notifications and captured video is sent via email and saved to a FTP server. The camera is also highly customizable, with the ability to monitor only specific zones within the camera's frame of vision and adjust the sensitivity of the RLC-420's motion detection.