Maybe Amazon Echo's Alexa or the Google Home just seems like too much automation. Maybe you're looking for a more rugged solution, or you want a music speaker first and a virtual assistant second. Maybe your primary language isn't English and you need a device that will understand your Spanish, French or Danish.

Enter Genie, DreamWave's solution to every one of these issues. Genie is a Bluetooth-enabled speaker with a rugged design and long battery life that will connect to your phone and offer assistance via Google Now, Siri or Cortana. Unlike Google Home or Alexa, Genie can understand and play back over 50 languages, giving it a huge competitive advantage. Genie is currently in the midst of a Kickstarter campaign, which will end on June 24th.
DreamWave, the company behind Genie, is a high quality speaker company first, focusing on both sound quality and durability. Their current products include Bluetooth connectivity and an impressive IPX5 rating, meaning the speakers are protected against water, dust, sand and snow. The DreamWave SURVIVOR even includes a built in vehicle jump starter.
To create Genie, DreamWave first focused on creating a good speaker, which is obvious when looking at the cylindrical design, allowing for 360° sound output. There's also 5W power and includes DreamWave's typical IPX5 rating. The built-in battery can play your music for up to 10 hours.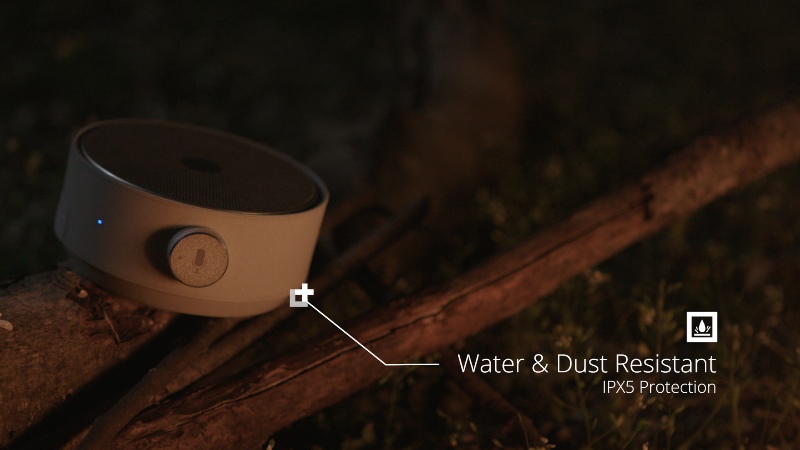 DreamWave then went to work integrating the virtual voice assistant available on your smartphone into Genie. While other virtual assistants available support English and very few other languages, Genie can listen in more than 50 languages, including Arabic, Chinese, Taiwanese, Danish, Dutch, English, Finnish, French, German, Hebrew, Italian, Japanese, Korean, Malaysian, Norwegian (Bokmål), Portuguese, Russian, Spanish, Swedish, Thai and Turkish.
The resulting product is a sleek, brushed aluminum speaker that is both stylish enough to sit in your living room and durable enough to take with you. Thanks to integration with your smartphone, this assistant can answer any question you may need to ask, in whatever language you need to ask it in! The Genie is available for a limited time for $40 for early backers, and will regularly retail for $69.99.