Your home and car are filled with automated gadgets that make your life easier and safer, so why not your backyard? diWatch is a camera and app system that monitors your backyard pool and alerts you to any potential drowning activity, keeping your family and friends out of harm's way.

Founder Sergio Marco explains the motivation behind his innovation, which is currently in the last phases of a Kickstarter campaign, saying, "With diWatch we want to anticipate problems and avoid any drowning accidents, in a place where leisure and fun should prevail."
diWatch includes a solar-powered camera that is constantly recording video and sending it to cloud storage via WiFi to be analyzed for potential drowning incidents. It does this by using an algorithm that assesses "different conflicting patterns" such as accidental dropping to the pool, suspicious drowning movements and excessive time of immersion.
If any potentially dangerous activity is detected, an alarm is sent not only to the camera itself, but also to any enabled smart devices that have the diWatch app installed. The app is currently available for both Android and iOS devices. Each type of potentially harmful activity has a unique alert to help bystanders act fast.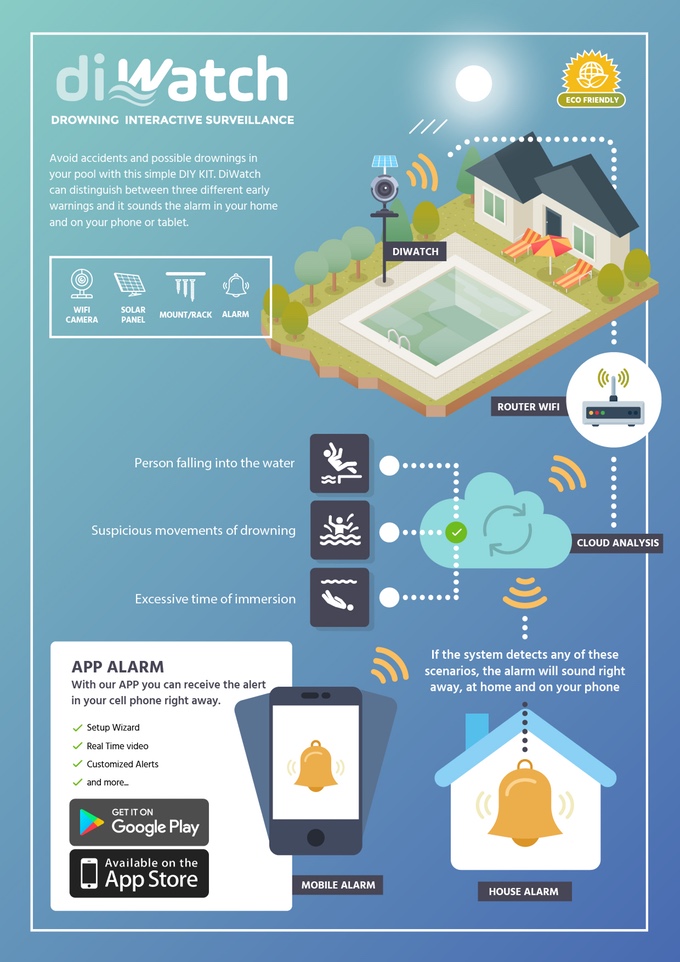 diWatch is currently available for preorder and will ship in April of 2018.