Solar panels are a great addition to your home, but they don't fit everyone's lifestyle. For those of us who live in an apartment, don't want the upfront costs of panel installation or don't like the look of panels on the roof, there are SolarGaps. SolarGaps are "solar energy producing window treatments," and they're available on Kickstarter for just a few more days.

SolarGaps generate power thanks to SunPower monocrystalline cells. Power generation is maximized by the blinds' ability to follow the sun automatically, creating the optimal angle for energy creation. Not only do SolarGaps generate electricity, they also act as insulating blinds, saving energy (and therefore money!) on heating and air conditioning.
In addition to automatic adjustments, there are customizable settings which will open or close your blinds at a specific time. With the optional motion sensor, you can set SolarGaps to open when someone walks into the room. This lets your blinds gather as much energy as possible while no one's around, but let light in when you're in the room. All these settings, as well as manual adjustments, can be set up via WiFi using the SolarGaps app for iOS or Android, which also tracks and displays how much energy your blinds are generating. SolarGaps will integrate with Google Home, Amazon Echo and Nest.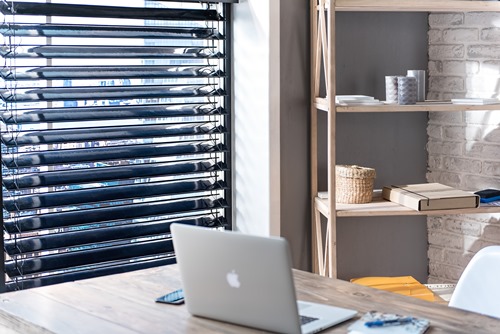 SolarGaps are incredibly simple to set up, adding to their advantage over traditional solar panels. The energy generated by the solar cells on the blinds can be stored in a battery system or shared to the power grid via an outlet in your home. The manufacturer suggests installing the blinds outside for maximum power, which isn't as inconvenient as it sounds because the blinds are controlled via the SolarGaps app, but may not be practical for apartment-dwellers.
Kickstarter backers will receive up to 50% off these innovative blinds and SolarGaps will start shipping to early bird purchasers beginning in September. A set of extra small (36" by 36") SolarGaps will retail for about $780.